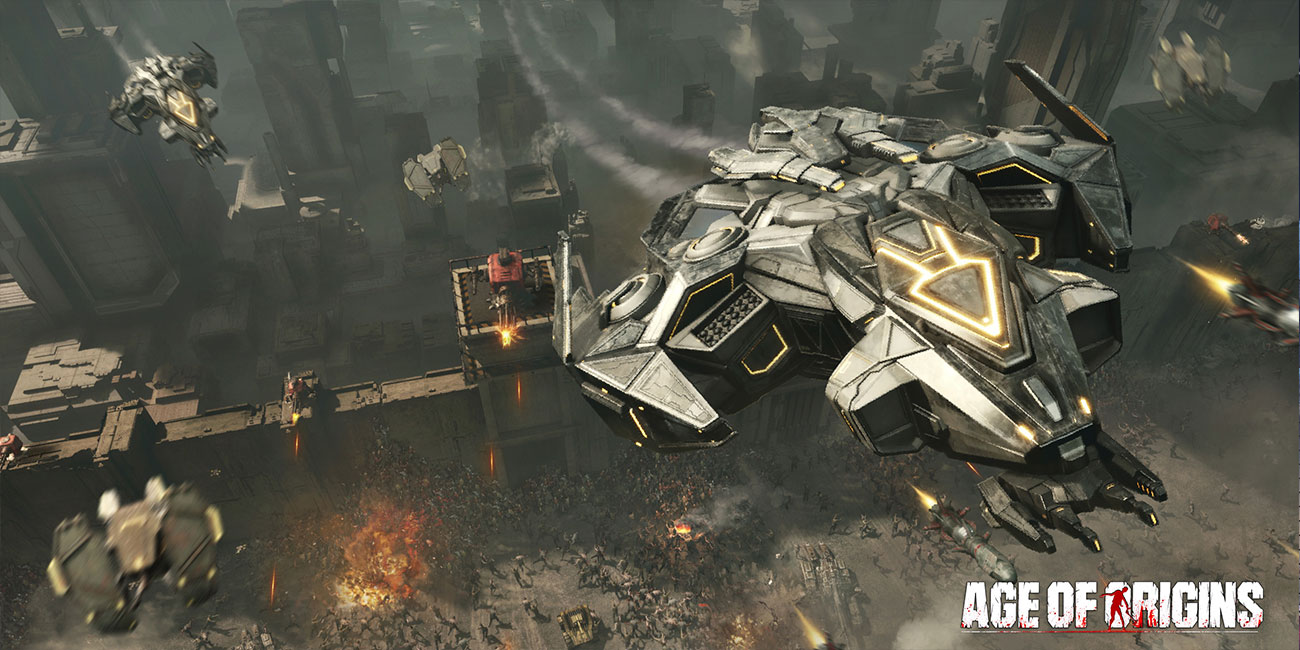 Age of Origins: What you need to know about the new Warplane system
By Andreea Ghiurca
Camel Games' mobile strategy title Age of Origins has just released a thrilling new update for the game, letting players get their hands on a fresh Warplane system with plenty of new gameplay experiences for everyone to sink their teeth into. Along with the awesome battle skills and cool battlefield special effects, what else can you expect from this new addition to the zombie apocalypse?
Unlocking and wielding your Warplane
Given the nature of the latest addition to the zombie-themed strategy game, the Warplane can be unlocked at the Airport in your City. You can also upgrade your Warplane here - do keep in mind that your City level will determine the number of Warplanes you can possess (up to five Warplanes).
With a Warplane in your arsenal, you can increase your Battle Power and boost your Troops via special buffs. Additionally, the Dodge Skill lets Warplanes evade incoming attacks with a certain percentage, keeping them safe from any damage. This will no doubt come in handy when you're in a pinch, and if you want to buff up your survivability even further, you can increase your Warplanes' Battle Power by unlocking new skills as you modify them to new phases.
Login bonuses and event items
The new Warplane system not only spices up the gameplay when you're attacking and are under attack (note that only your most powerful Warplane can take part in your City's Defence when you're under siege), but it also comes with it bountiful rewards you can score simply by logging into the game.
The Benefits Card, for instance, offers free in-game goodies every day with the Super Benefits Card. During the event, attacking Zombies lets you collect event items which, in turn, can be used to redeem resources. You can also obtain Warplane Component and Warplane Alloy as upgrade materials and nab more Warplane Skills.
Quest Bingo and a new officer to boot
On the other hand, the update also adds a new Quest Bingo where you'll simply have to complete Quests to reap rewards such as Warplane equipment, speed-ups and other resources. And finally, a new officer named Maria is joining the fray, with an exclusive skill called "Eagle Eye Detection" that helps you detect enemy intelligence and boost your Troops' attack in combat.
If you're keen on giving these new additions a go for yourself, you can download Age of Origins on the iOS App Store and on the Google Play Store for Android devices. It's a free-to-play game with in-app purchases.
New players that join before 10th April can receive some additional goodies by redeeming the code "pocketgamer2303".