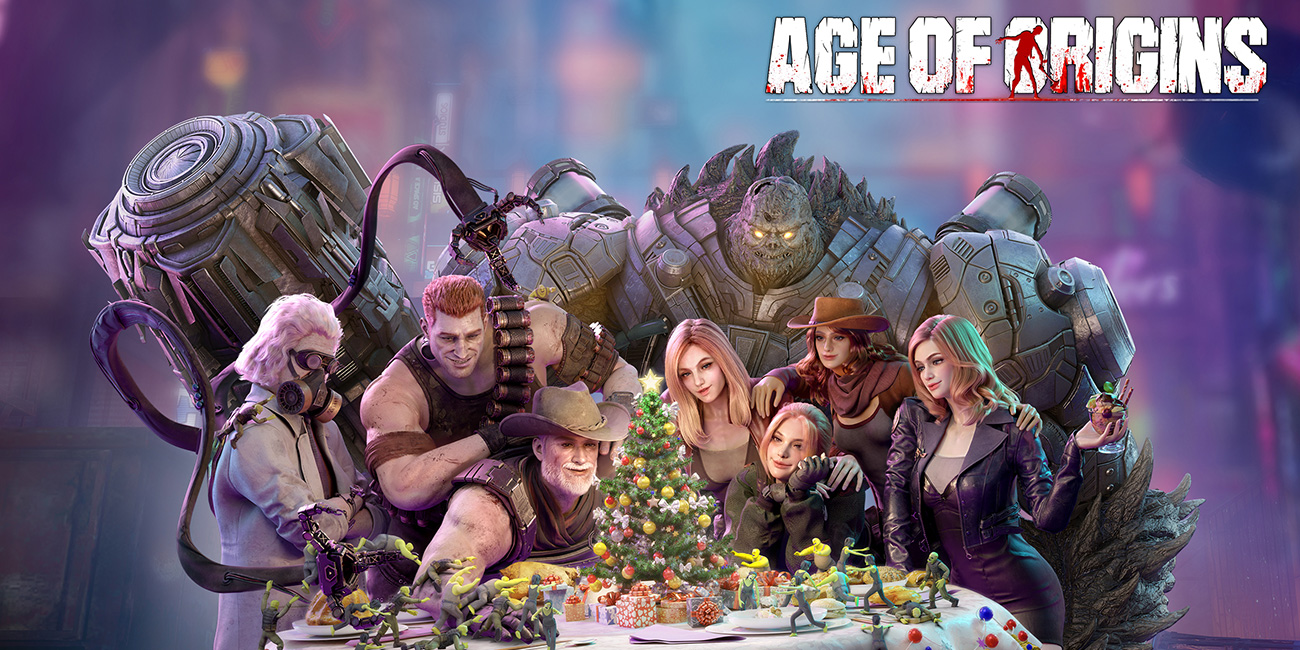 By Pocket Gamer staff | 20th, Dec
Age of Origins: Everything you need to know about the festive Christmas event
The zombie apocalypse may be all about the gloom and doom, but who's to say you can't inject a little holiday cheer into the end of the world? Camel Games certainly begs to differ with the string of Christmas-themed events lined up for Age of Origins this month, and we've got the lowdown on what you can expect all season.
Christmas Gala Parade
Because even the most hardworking commanders need to take a quick breather every now and then, Age of Origins is holding a Monopoly-esque mini-game to let players blow off some steam while reaping rewards at the same time. The Christmas Gala Parade exclusive event sees you tapping to use dice to move across the parade. When you land on a particular square after your move is over, you can score plenty of goodies based on that square or trigger a special incident.
The event lets you earn gala coins, which you can then use to claim prizes depending on the required points. You can even score some special island decor when you clear a full parade lap.
Jingle Bells event
Grinches are pretty much everywhere, even when the apocalypse is at hand. Some pesky troublemakers have stolen gifts throughout the land, and it's up to the players to eliminate zombies to earn the "Christmas Wreath" event item they can use to decorate their Christmas tree for extra resources.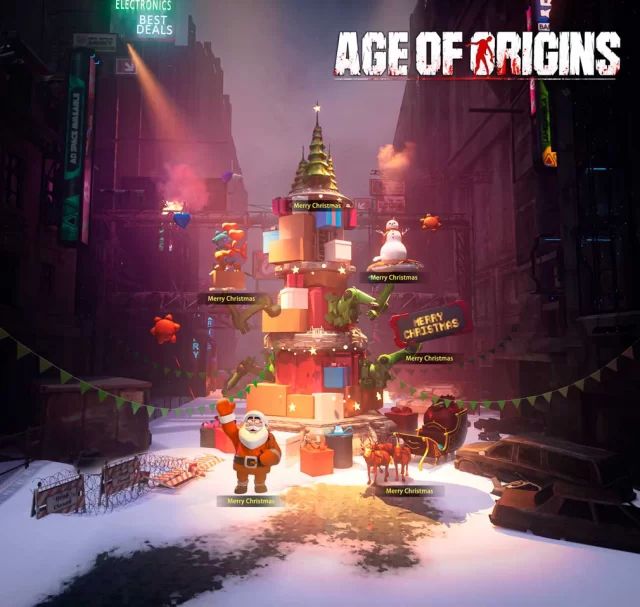 While you're at it, you can also spruce up your holiday decorations with the "Christmas Carnival" set. Each of the five decors boasts independent stat bonuses and set boosts you can unlock.
Super Benefits Card
Who doesn't love daily rewards? The Benefits Card, once upgraded, can offer players a free reward every day for seven days. This includes an exclusive island decoration to help you max out your holiday spirit.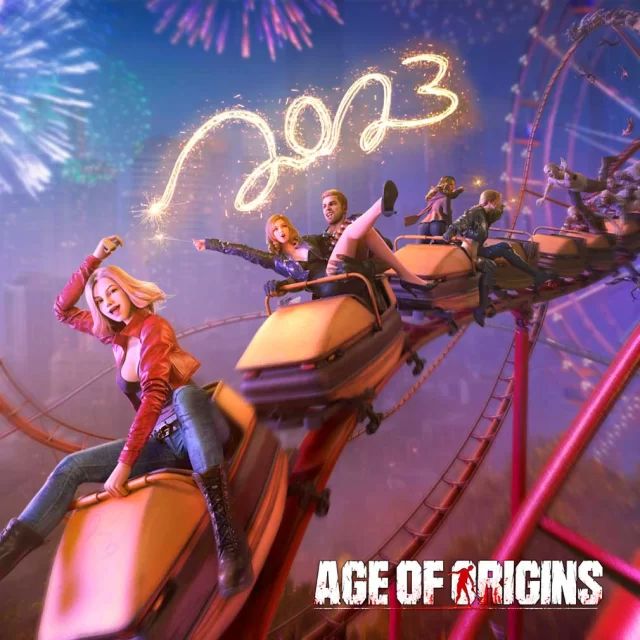 On the other hand, the Christmas Medal and the Quest Bingo can reward you with resources, speed-ups, gold, and city fireworks when you complete certain event quests.
Titan New Skin
Finally, the second skin for Titan "Source Spirit" is joining the fray. The Ghost Sword S can be obtained via the Duel of Dominance event, sporting a cool Japanese warrior vibe that combines Eastern and Western aesthetics. The skin can boost attack power for the Titan to help you with survival.
If you're keen on joining in on the festivities, you can download Age of Origins on the iOS App Store and on the Google Play Store for Android devices. It's a free-to-play game with in-app purchases.
New players that join the game before 20th January 2023 can receive some cool rewards to get started by redeeming the following code: pocketgamer2212.